Overview
We met with Samantha Ratnam, Leader of the Australian Greens Victoria early in April 2021 to discuss the key issues for volunteering in Victoria.
Through her own experiences in volunteering, and her time at council, Samantha understands what is required to ensure volunteering is safe and effective in our state.
What are we doing now?
We look forward to further collaboration with Samantha and the Victorian Greens in future. In particular we will continue to advocate that that the Victorian Green adopt a Volunteer Policy this year.
See the Victorian Greens State Policies here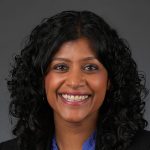 Dr Samantha Ratnam
Leader of The Victorian Greens
Spokesperson for Gambling, Housing and Planning, Community Services, Women, Consumer Affairs, Multiculturalism, Local Government, Aboriginal Affairs, Industrial Relations, Animals
Meeting requested
January 2021

Outcomes for volunteering sector
March 2021