Overview
We have a very strong working relationship with the Victorian Government. Thriving and effective volunteering is essential for the success of nearly every Ministerial portfolio of the Victorian Government.
The importance of volunteering for our communities is reflected in the election commits outlined by the Victorian Branch, Australia Labor Party, Platform 2018.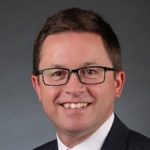 Mr Anthony Carbines
Minister for Child Protection and Family Services
Minister for Disability, Ageing and Carers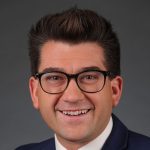 Mr Josh Bull
Parliamentary Secretary for Health
Parliamentary Secretary for Carers and Volunteers
What are we doing now?
We work closely and collaboratively with key the Andrews Labor Government leaders that hold responsibility for volunteering.
What's next?
We will continue to work with our partners in government on initiatives big and small. Some of the biggest initiatives we are working together include:
weVolunteer: Supporting the frontline during an emergency
Victorian Volunteer Strategy
Outcomes
Last year we published the first State of Volunteering in Victoria Report (2020).
State of Volunteering Report
Strong working relationship
Ongoing