Overview
As the peak body for volunteering, we engage widely with leaders in all political parties. We work with everyone to address challenges faced by our sector and embrace opportunities to support communities through volunteerism.
With high volunteering rates in rural and regional communities, effective volunteering is incredibly important for the health of regional Victoria.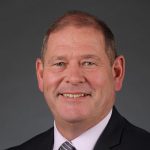 Mr Tim McCurdy
Ovens Valley
The Nationals Party Secretary
The Nationals
What are we doing right now?
We sought to meet with Tim as part of our regional consultation activities in Wangaratta. We hoped to talk with Tim about key challenges and opportunities around volunteering, for the Ovens Valley, rural and regional Victoria and the state as a whole.
What next?
We will update you about the outcome of our meeting.
Seeking meeting
Tuesday 30 March 2021