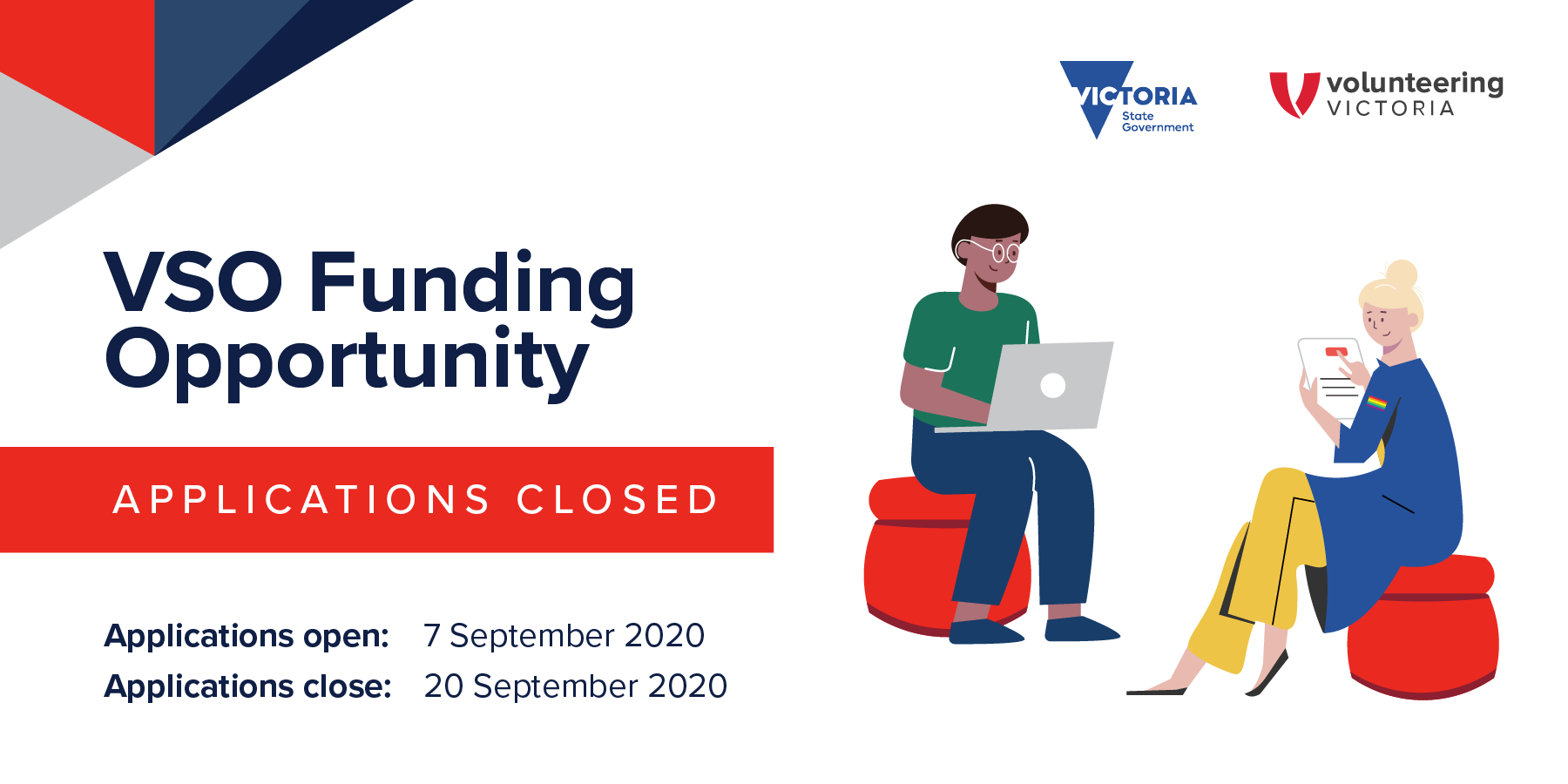 Applications are now closed.
Volunteering Victoria recently secured $300,000 of state funding to support Volunteer Support Organisations (VSOs) through COVID-19. The conditions of this funding are that:
Volunteering Victoria will identify 13 Volunteer Support Organisations to provide targeted practical assistance with engaging volunteers, in the context of COVID-19.
Successful VSOs will be provided with $25,000 in funding to be used over a six month period to achieve the State Government's objective.
It is important to note that this funding is not designed to support business as usual activities and/or current daily activities already in place to support volunteers locally during COVID-19.  As a result, we are requesting that organisations wishing to participate identify their number one local COVID priority and detail how they will address this within the scope of the $25,000 funding available.
If you have any questions about the funding and/or the application and selection process please contact Tanya Di Michele at Volunteering Victoria by clicking the 'contact us' button.