Volunteering Victoria proudly celebrated the 2021 Volunteering Awards held at Government House on Friday 25 March 2022.
The 2021 Volunteering Awards recognise and celebrate the impact volunteers, volunteer leaders and volunteer programs have in building resilient communities, services and connections across Victoria. Showcasing excellence by individuals, teams and volunteer involving organisations, the 2021 Awards were run by Volunteering Victoria with the support of the Victorian State Government through the Department of Families, Fairness and Housing (DFFH).
"After another year where communities throughout the state were again challenged by the pandemic, we are able to acknowledge the enormous contribution of our volunteers."
– Scott Miller, Chief Executive of Volunteering Victoria
The 2021 Volunteering Awards are a combination of the Premier's Volunteer Champions Awards and the Volunteering Victoria State Awards. Seven categories were awarded: COVID-19 Resilience, COVID-19 Innovation, COVID-19 Support & Connection, Volunteering Partnerships, Inclusive Volunteering, Volunteering Pathways to Skills & Inclusion and Volunteering Leadership. View the Volunteering Awards guidelines.
One winner was also named the Premier's Volunteer of the Year, receiving the Dame Elisabeth Murdoch Award and a $10,000 donation to a not-for-profit organisation of their choice.
Premier's Volunteer of the Year
Jaya Manchikanti
Dame Elisabeth Murdoch Award
Jaya Manchikanti is the Founder and immediate past president of IndianCare, serving from 2013 to late 2021.  IndianCare is a Victorian not-for-profit community organisation dedicated to addressing the welfare needs of people of Indian origin in Victoria, providing direct support and pathway connection in the areas of family violence, substance abuse, health, international students, social isolation, migration, education and employment, and elder abuse.
Jaya's influence and leadership have been instrumental to the Indian community during the pandemic.  Serving as President in a voluntary capacity, Jaya provided leadership on all aspects of the organisation at board and operational levels. She is a community development specialist, and under her leadership IndianCare has grown from a small voluntary group to one of the largest Indian and South Asian community social welfare organisations in Australia.
IndianCare continues to create volunteering pathways for social justice impact in the Indian community in Victoria, recently partnering with Victoria University to offer placements for social students. These pathways were established by Jaya through years of advocacy and relationship building.
We commend Jaya for her truly inspiring work and congratulate her for the well-deserved accolade of Premier's Volunteer of the Year, Dame Elisabeth Murdoch Award.
COVID-19 Resilience Award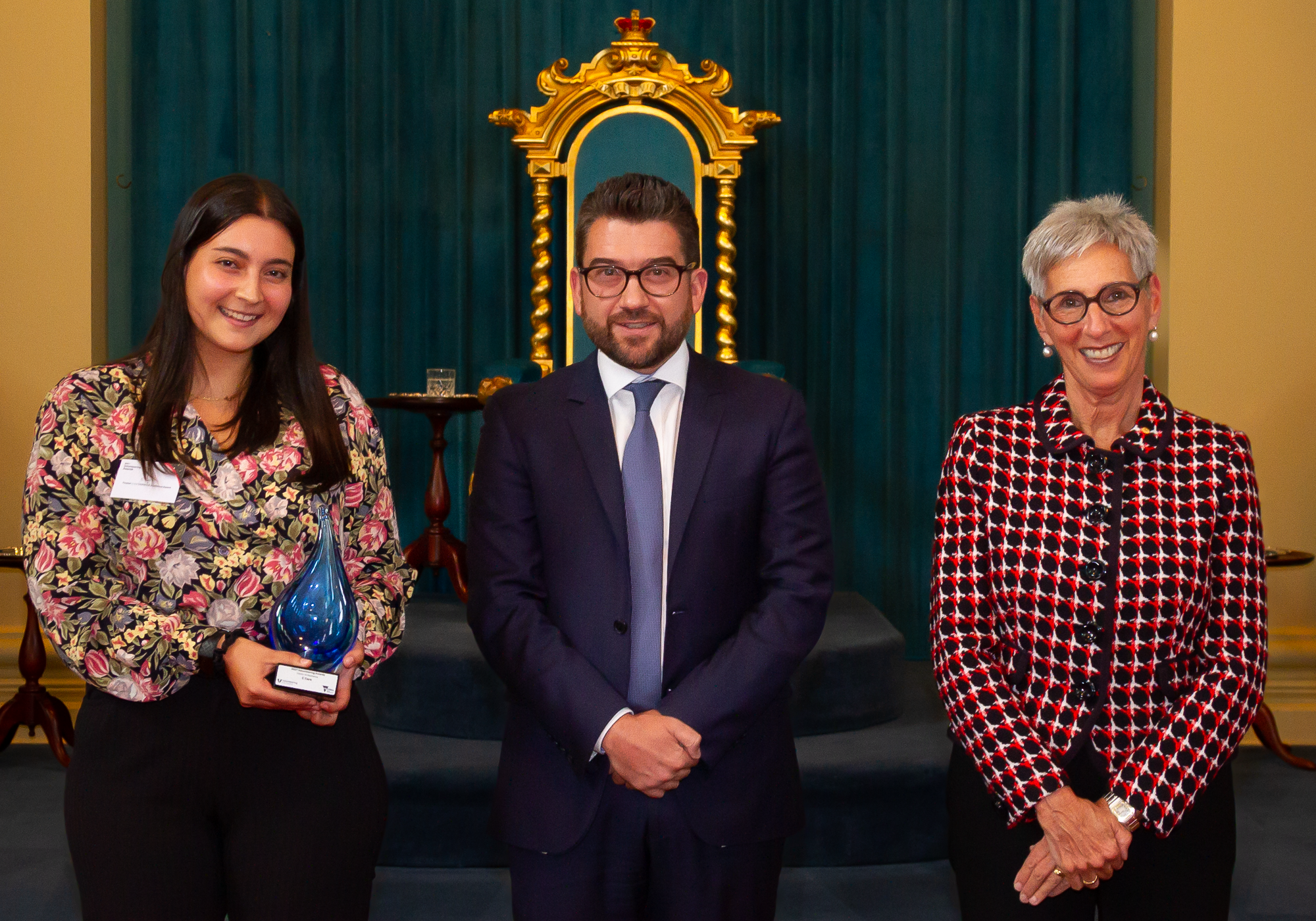 C Care
Depending on a predominantly volunteer workforce, C Care is a front-line community organisation supporting individuals and families experiencing food insecurity and social isolation.  Reacting to the rapid growth in demand during the pandemic, C Care overcame the challenges posed by restrictions through implementing an extensive suite of changes to continue providing high quality service delivery.  Throughout, C Care demonstrably supported their volunteers to be resilient and adapt to the changing circumstances imposed by COVID-19.
COVID-19 Innovation Award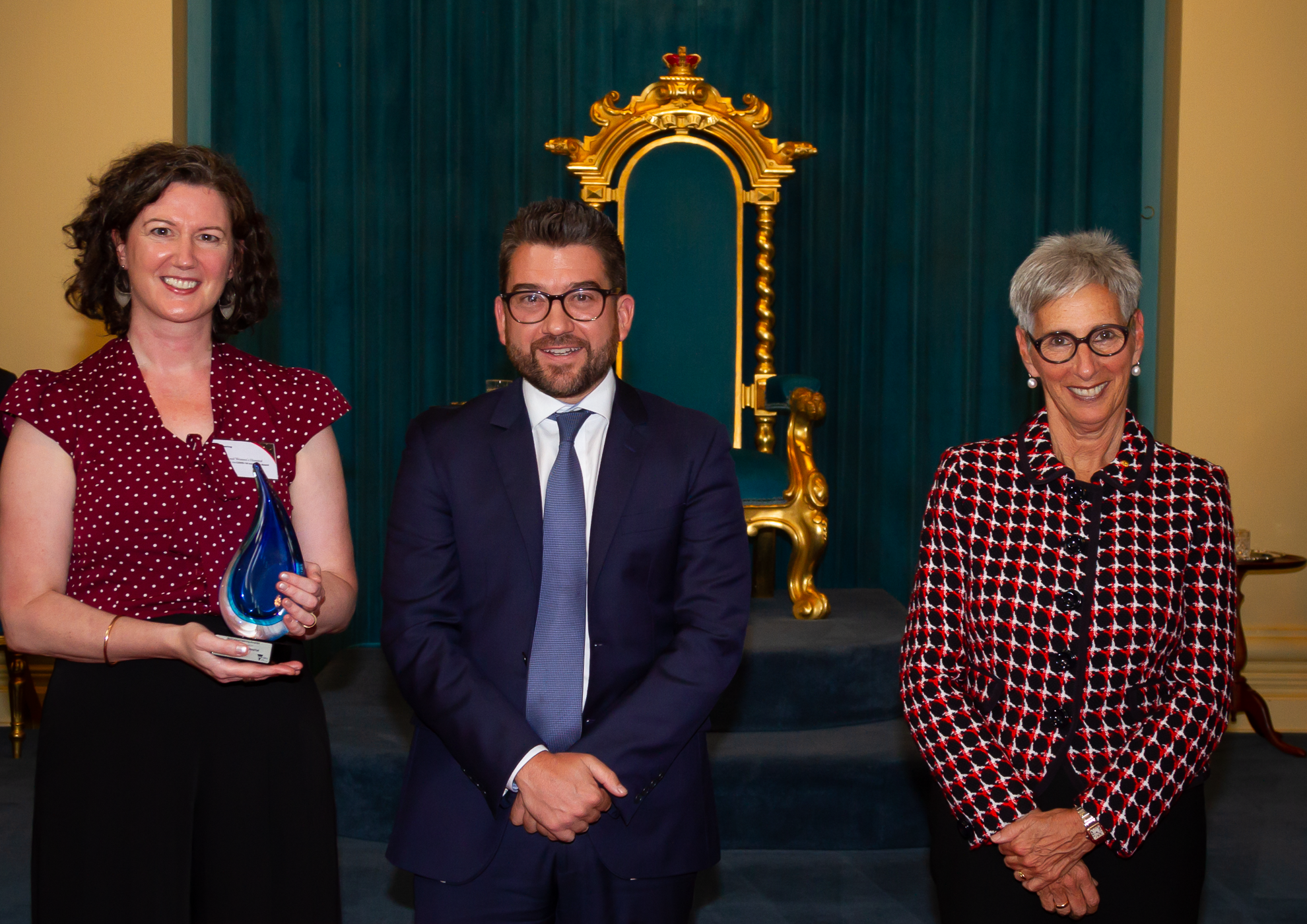 Royal Women's Hospital
Founded in 1856 as a place where disadvantaged women could give birth safely and receive proper medical care, the Royal Women's Hospital is among the oldest and most distinguished women's hospitals in the world.  In January 2021 the Hospital launched the Guide and Waitroom Support Volunteer Program to alleviate COVID-19 related pressures experienced by patients, their families and support people.  The Program helped over 20,000 patients navigate the hospital, access their appointments whilst feeling safe, cared for and supported.
COVID-19 Support & Connection Award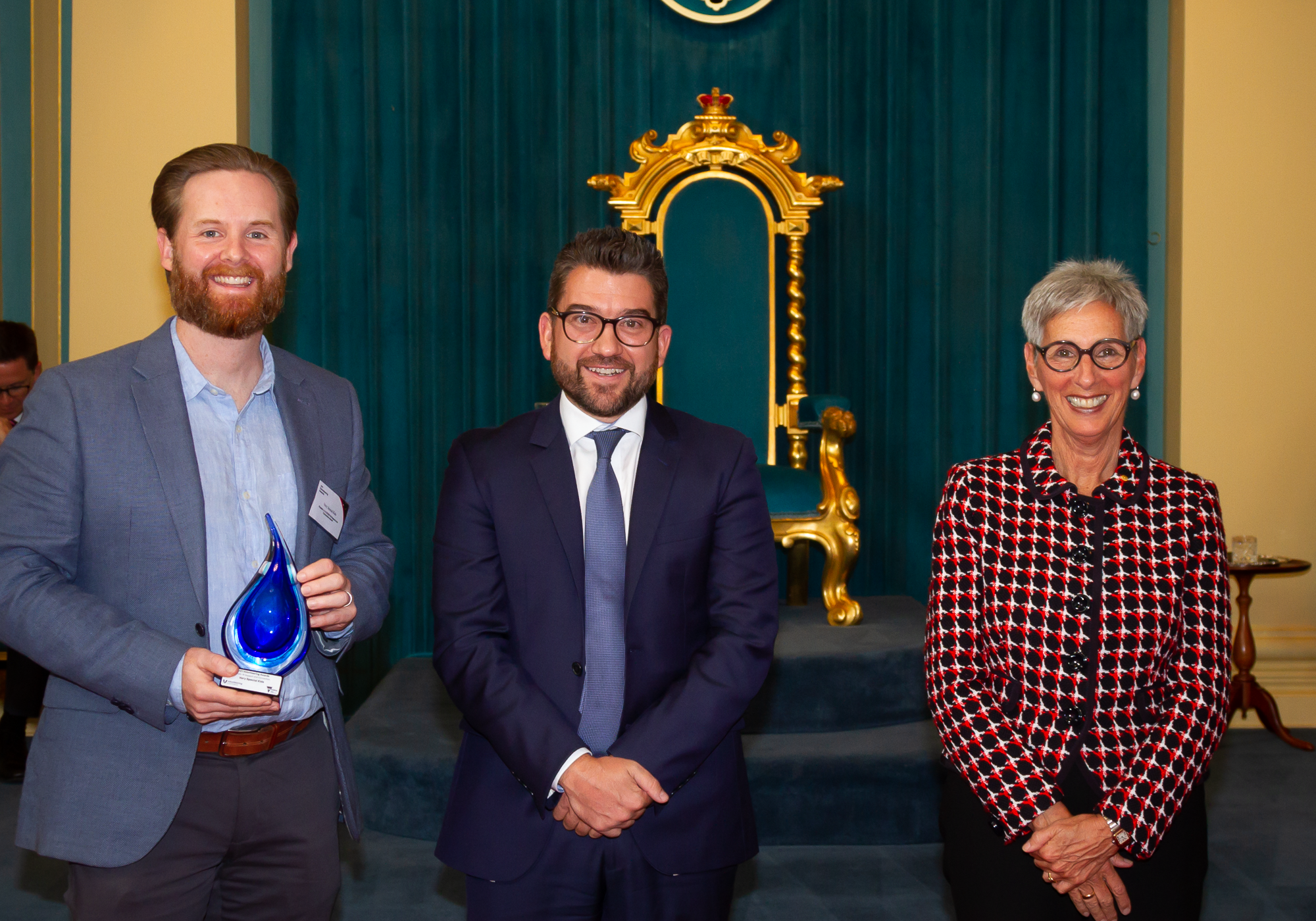 Very Special Kids
Very Special Kids provides specialist palliative care for children and young people and tailored support for their families, through life, death and bereavement.  In the absence of in-person events, Very Special Kids turned to a range of innovative activities to continue supporting and connecting their volunteers, resulting in the volunteer cohort growing by 39% in 2021.  Very Special Kids has expanded the reach of their volunteer service delivery, notably to regional-rural volunteers, fostering opportunities to assist Victorian families in need of paediatric palliative care support.
Volunteering Partnerships Award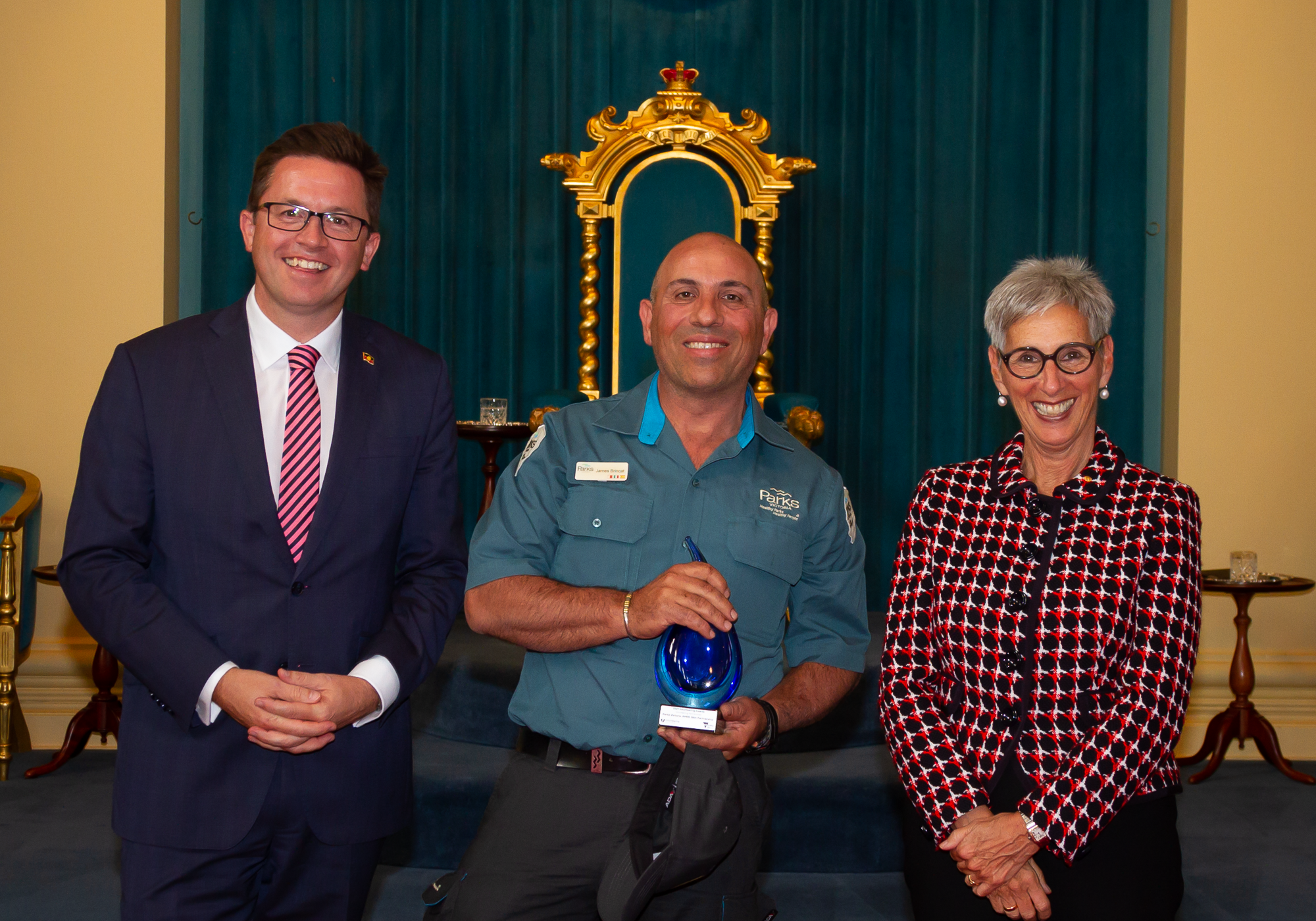 Parks Victoria, AMES and Sikh Partnership
An association that formed at the height of COVID-19 restrictions, the Parks Victoria, AMES and Sikh Partnership has demonstrated innovative thinking to provide over 4,000 kilograms of vegetables to community kitchens across the Wyndham municipality.  The program has now become an annual feature of the formal gardens at Werribee Park and has also been adopted by the South Sudanese Womens Group alongside Karen and Sikh community members to produce fresh vegetables for food relief.
Inclusive Volunteering Award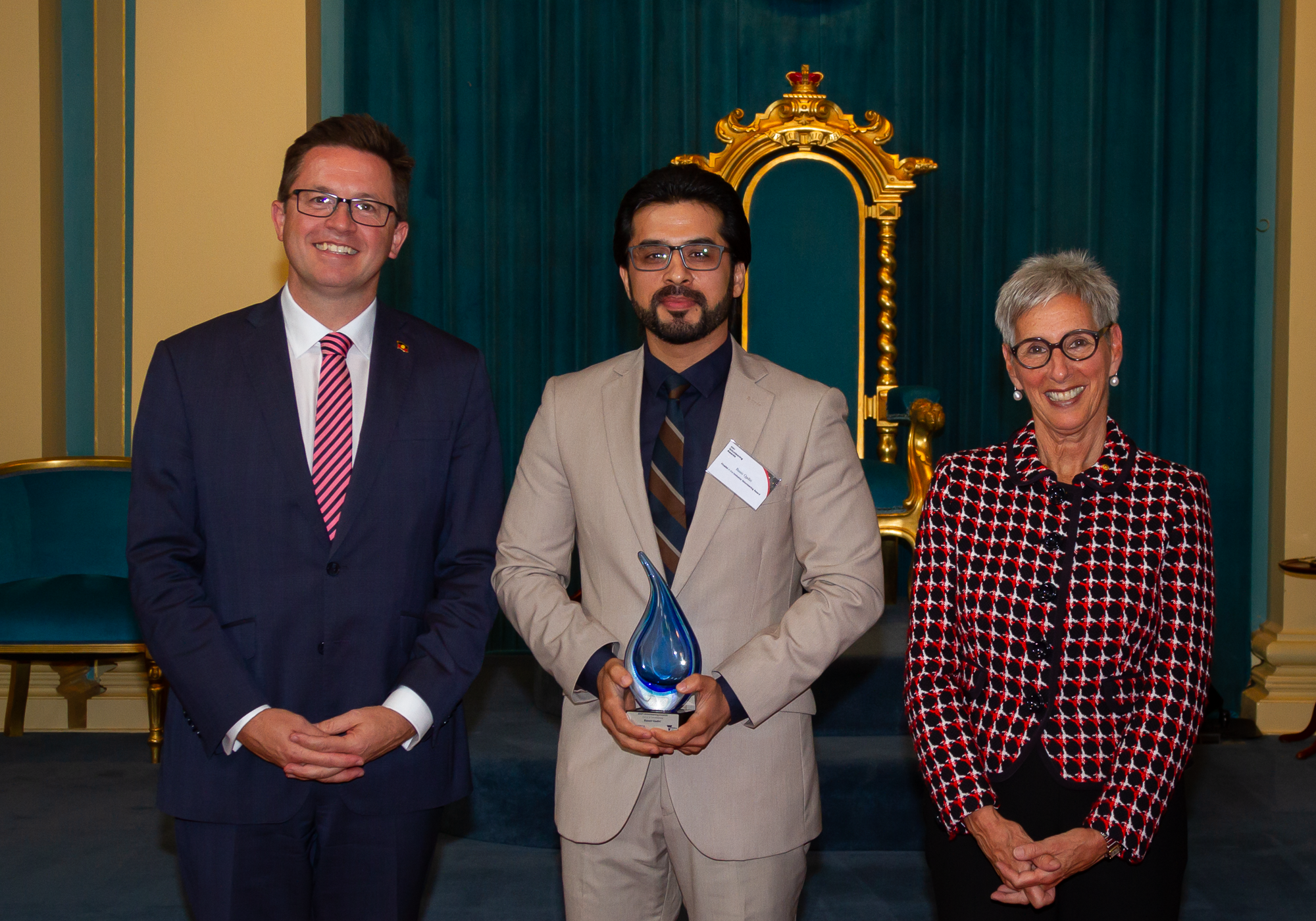 Bassir Qadiri
A volunteer since 2009, Bassir has worked with various Victorian community organisations, including the Bakhtar Community organisation.  Bassir has worked tirelessly with all Afghan ethnicities by offering food relief, support to homeless people, people living with disability, victims of domestic violence, seniors and refugees.  Since the fall of Afghanistan, Bassir is involved in the resettlement program coordinating the provision of clothes, furniture and food relief to refugees.
Volunteering Pathways to Skills & Inclusion Award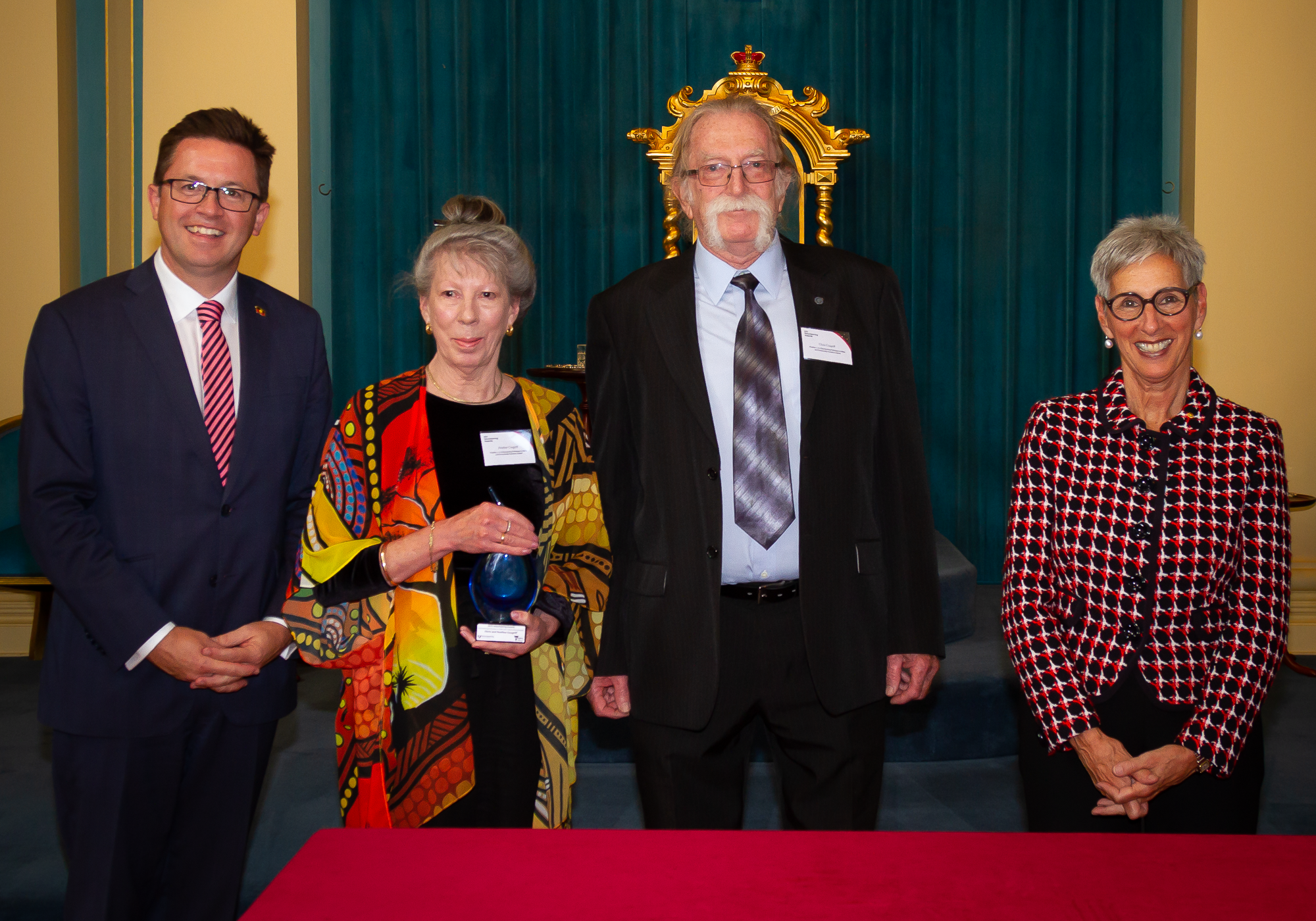 Chris and Heather Cosgriff
As a husband-and-wife team Chris and Heather has dedicated over 10 years supporting the Mullum Mullum Indigenous Gathering Place, an Aboriginal Community controlled ogranisation.  One of their most significant contributions has been to help build and sustain the food relief program Mullum Pantry which has been running for 7 years.  They have also volunteered over many years to Lilydale SES, RoadSafe Yarra Ranges, Metropolitan Education Centre, Blackburn English Language School, Coranderrk Festival Committee and the Communities Council on Ethnic Issues Eastern Region.
Volunteering Leadership Award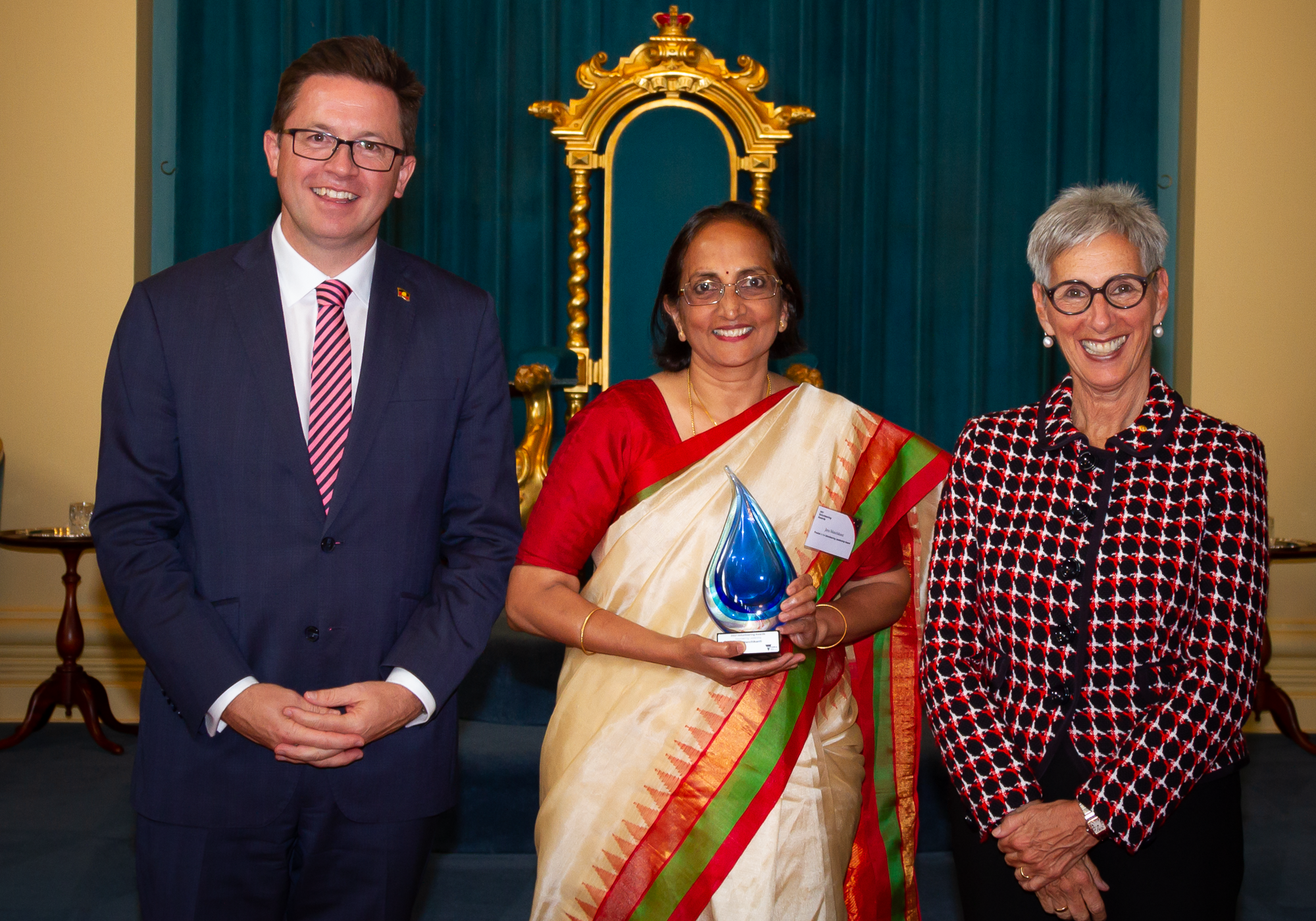 Jaya Manchikanti
Jaya led, in a voluntary capacity, the establishment of IndianCare, an organisation addressing the welfare needs of the diverse, growing Indian community in Victoria.  Utilising a strengths-based community development approach, Jaya led her fellow board members, staff and volunteers to address a broad range of welfare issues.  Jaya's influence and leadership were instrumental to the Indian community throughout the pandemic, ensuring there was tailored, in-language, culturally specific support.  Under her leadership IndianCare grew from a small voluntary group to one of the largest Indian and South Asian community welfare organisations in Australia.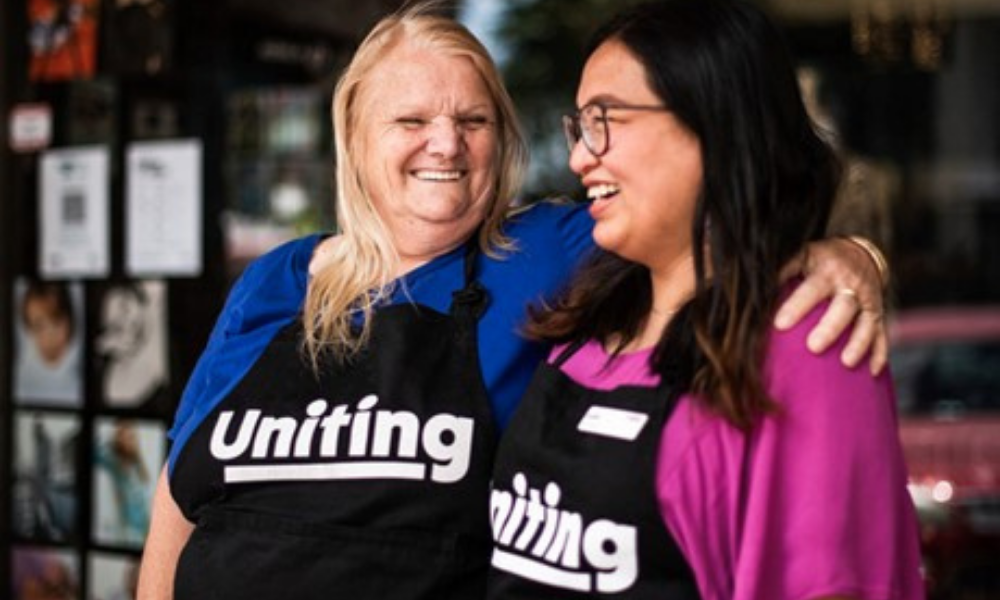 Uniting (Victoria and Tasmania)
COVID-19 Resilience Award
Uniting believes that everyone has the right to live to their fullest potential, but there are times when individuals, families and communities find barriers in their way. For those times, Uniting is there, welcoming everyone without judgement. Forced by the pandemic to re-imagine the way it worked through its' volunteer programs, Uniting adapted quickly, finding innovative and safe ways to deliver essential services, provide food packages and continue to offer care, comfort and more to people in need.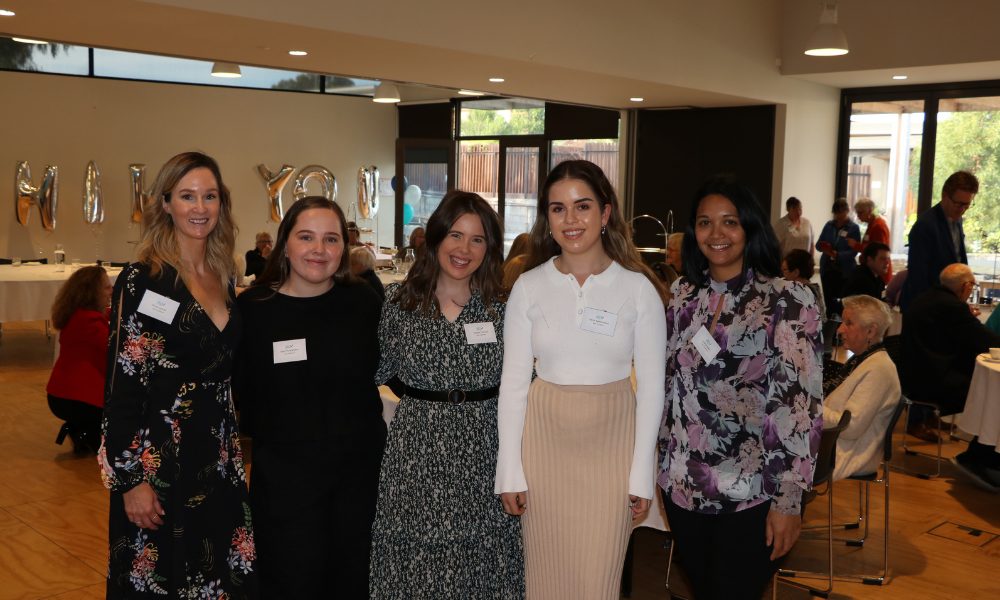 genU
COVID-19 Innovation Award
genU comprises a group of passionate, driven people who want everyone's lives to be happier and healthier, especially people with disabilities, the ageing and those experiencing disadvantage. genU, aims to solve challenges that come along to enable each person they support live the life they choose. Facing the unprecedented challenges posed by COVID-19 genU's Office Team displayed innovation and adaptability to meet the social and emotional needs of clients partnering with hundreds of volunteers to identify service gaps and launch a highly successful new virtual volunteering platform.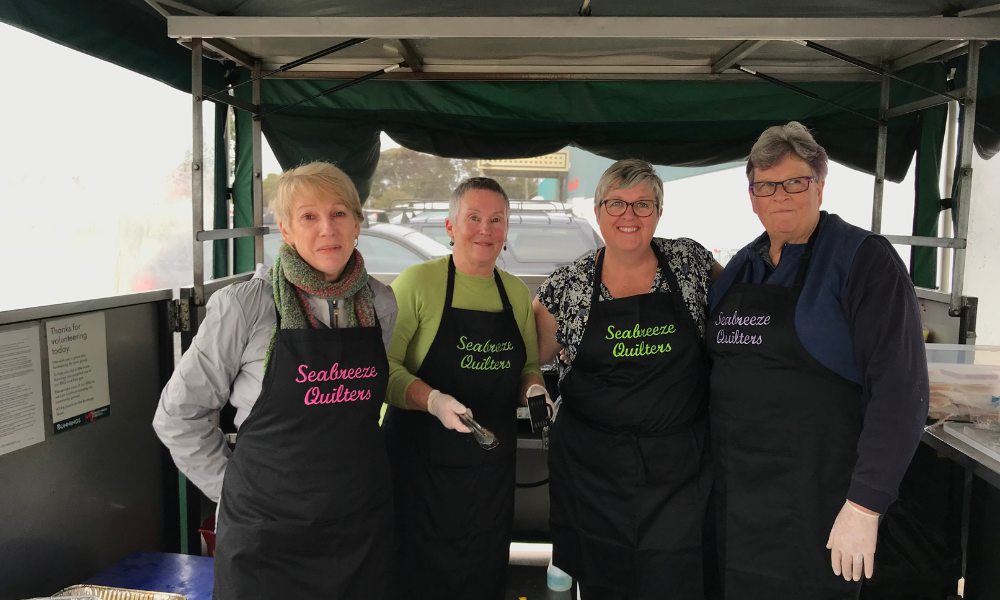 Seabreeze Quilters
COVID-19 Support & Connection Award
Seabreeze Quilters are a community-based quilting group that meet monthly at the Altona Meadows Library and Learning Centre. Members support the community through the provision of care packages for victims of family violence and quilts for children. The group supports many charities in their local area and ran virtual events to keep members connected to one another during the pandemic. In the lead-up to last Christmas, members created over 450 handmade gifts for the 165 recipients of Meals on Wheels in Hobsons Bay.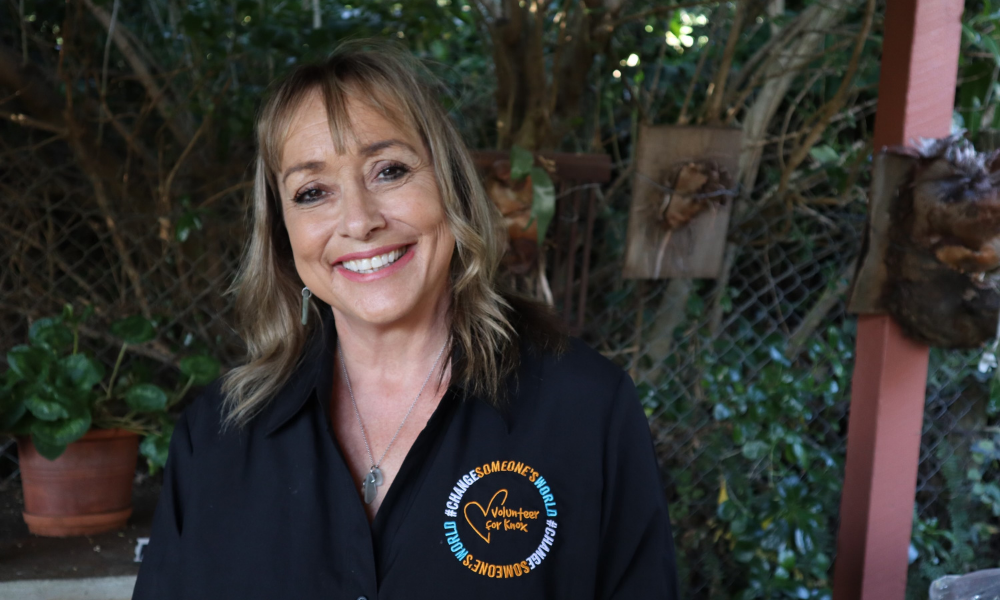 Sally Dusting-Laird
Volunteering Partnerships Award
Sally, a former journalist, is the co-ordinator of Volunteer for Knox Resource Centre. In that role Sally manages the Community Space at Westfield Knox City Shopping Centre, an initiative for community groups to promote volunteering and showcase what they do best. The space is provided rent free by Westfield and through this partnership the Knox Resource Centre has connected with over 300 volunteer involving organisations and hosted around 2000 events.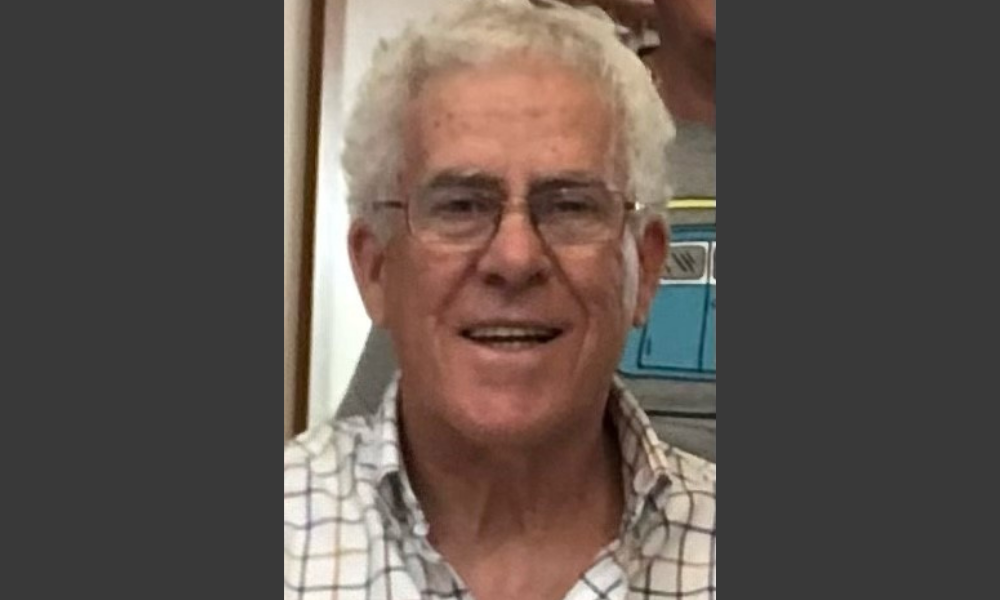 Peter T Ryan
Inclusive Volunteering Award
Peter played an instrumental role in the set-up, development and growth of the Victorian Football Integration Development Association (FIDA), as President for 23 years. FIDA is a football competition for players with an intellectual disability, comprising 28 clubs and 800 players. Peter is passionate about volunteering and has had a sustained and substantial impact for people with an intellectual disability wanting to play the sport they love.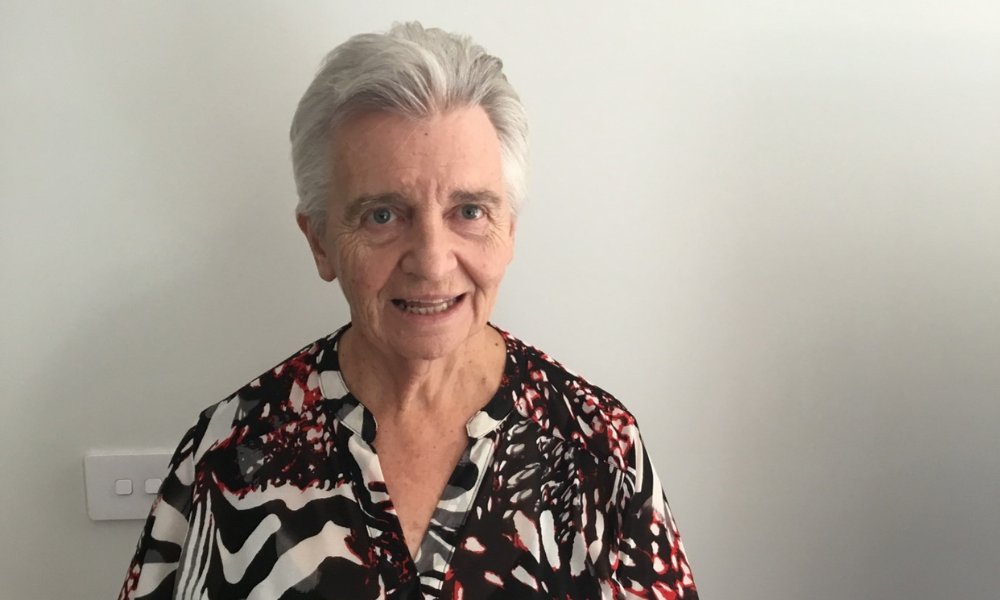 Maureen Leahy
Volunteering Pathways to Skills & Inclusion Award
Maureen Leahy is an inspired advocate for community hubs, working with the people of Broadmeadows for over 44 years. Maureen has established a strongly recognised and successful volunteering program as Hub leader at Meadows Primary School. She has helped hundreds of individuals get an opportunity to become actively involved in the community, utilise their skills and follow their ambitions. Maureen's understanding and connection with diverse communities has made a strong impact on the results of her volunteering program.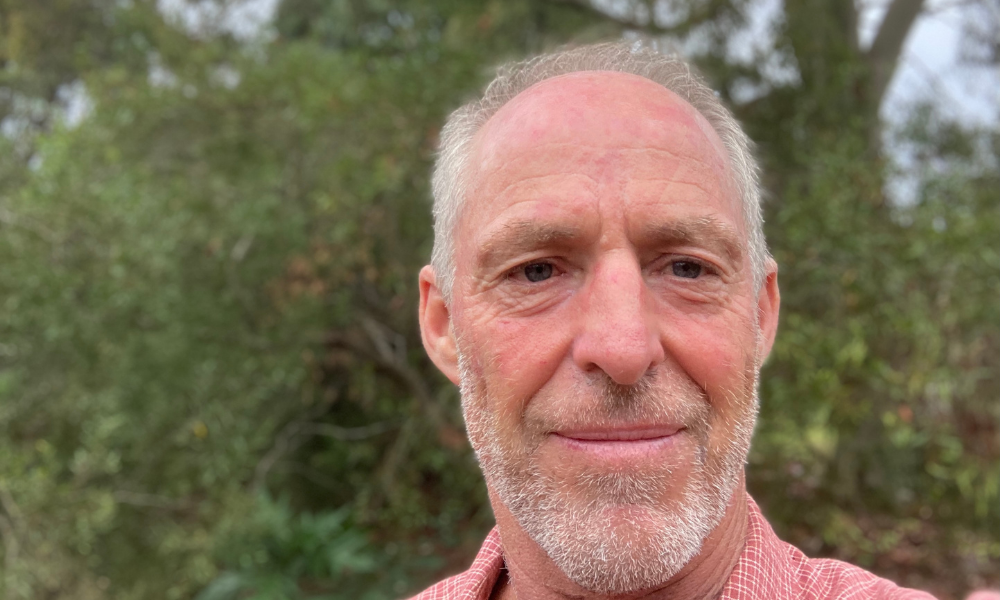 Graeme Stockton
Volunteering Leadership Award
Graeme has volunteered thousands of hours to conservation groups and individuals across the Surfcoast region. A foundation member of Surfers Appreciating the Natural Environment (SANE) he formed the Surf Coast Energy Group in 2007. Both organisations focus on environmental volunteering, involving the local community in tackling climate change and addressing sustainability issues. Graeme is an active advocate in the community and with local, state and federal governments. As a result of his advocacy, the Surf Coast Energy Group secured $10,000,000 for a sustainable energy program in the Corangamite region.
Benjy Orwin
Volunteering Leadership Award
Although a Finalist in another category, the judging panel commends the volunteer leadership shown by Benjy Orwin, the youngest person to be shortlisted.  In 2018 at just 8 years of age Benjy was motivated to start the charity Socks 4 Support, which has donated 26,500 pairs of socks to people in need, including the homeless, people suffering domestic violence and substance abuse.  Benjy has demonstrated inspirational leadership that belies his years.