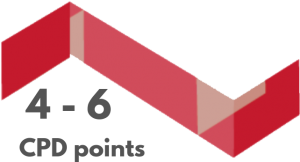 Volunteering Victoria's Volunteer Managers Mentoring program brings together experienced senior leaders of volunteers with entry-level managers of volunteers. This program offers both professional and personal development opportunities for passionate individuals seeking to develop their skills and careers.
The objective of the program is to strengthen the volunteering sector, build the capacity of its members and foster networking and relationships. Volunteering Victoria endeavours to support the development of specialist skills and knowledge in the volunteering sector through collaboration and the exchange of insights, experience and wisdom.
Applications for both mentors and mentees 2019 program are now closed.
Expressions of interest for the 2020 mentoring program will open on December 2019.
I have benefitted from this program as a mentee and then as a mentor, and am looking forward to giving back again this year. I found my prior involvement with the program to be very rewarding and am eager to have the opportunity to work with the organisation, the mentees and the mentors again this year. I have been passionate about volunteering for a long time. To support someone who is starting out in this field and to hopefully help them to love this work as much as I do will be a privilege.