When: Tuesday 16 May 2023, 9:30am – 11:30am
Where: The Hall, NAB – 700 Bourke Street, Docklands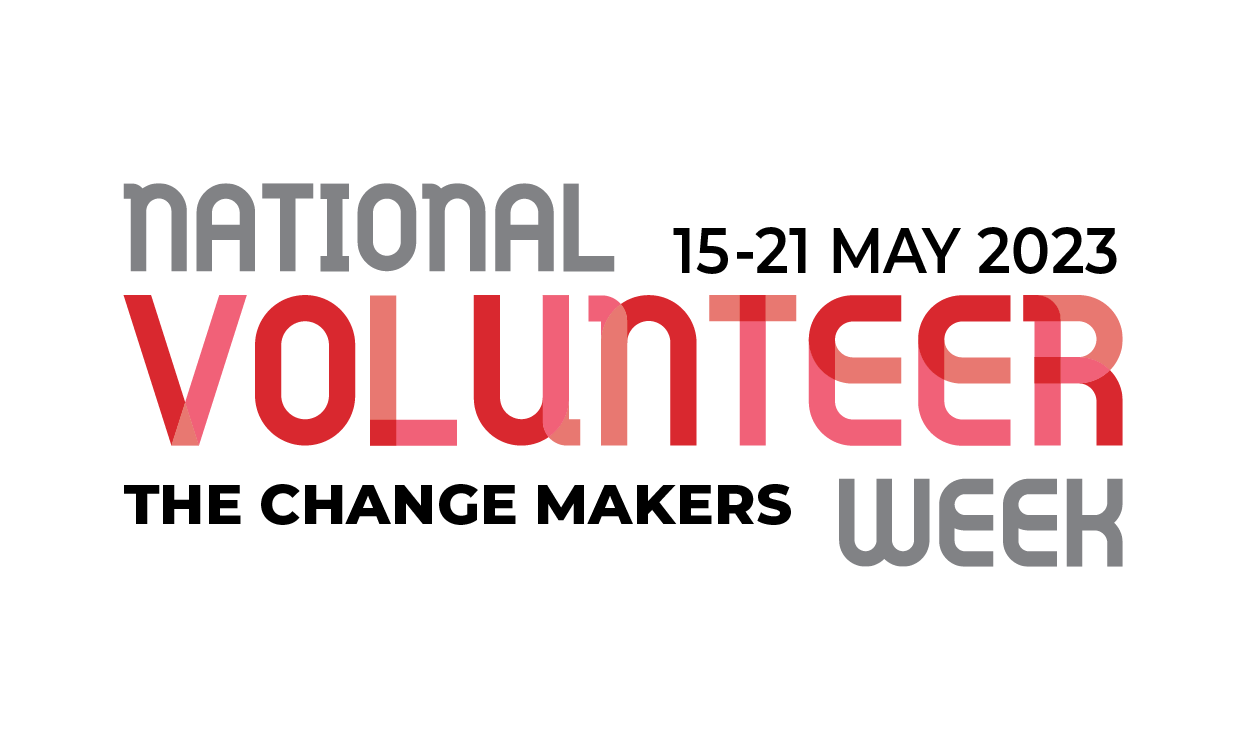 The theme for National Volunteer Week 2023 was The Change Makers.
Held on 15-21 May 2023, National Volunteer Week (NVW) is a celebration of our power to drive change and ensure volunteering is inclusive of all members of the Australian community. We are the change makers.
Event summary
We were delighted to invite our members and supporters across the sector to attend our 2023 National Volunteer Week event. Of course, it wouldn't be National Volunteer Week without volunteers! This year we also encouraged volunteer managers and coordinators to bring along a volunteer from their organisation to be part of the celebration.
The morning commenced with a stirring Welcome to Country by Uncle Tony Garvey from the Wurundjeri Land Council. As her first large scale event as CEO of Volunteering Victoria, Thu-Trang Tran gave a short address acknowledging both the in-person and virtual attendees who joined us from across the state, celebrating their collective impact on the Victorian community and beyond.
Our keynote speaker, Jasmine Nguyen (Brimbank City Council) showcased great energy and passion in detailing her own volunteering journey that lead her to become Brimbank's first Vietnamese-Australian Major and youngest Councillor. She also shared her personal tips for engaging young people and the value to be gained from harnessing their enthusiasm.
Our panel of inspiring young change makers were then invited to speak about their experience creating social change: Libby Fisher (founder of Libby's Koala & Wildlife Crusade), Mohamed Semra (Co-founder of Endeavour Youth Australia) and Nevo Zisin (writer and transgender rights activist). Each of our panellists shared their unique experiences affecting change within their communities and their pathways and approaches to creating impact.
Their stories all illustrated the immense power of volunteering to drive change and build community, whether through traditional formalised roles or more contemporary volunteering paradigms, and the importance of recognising our own power and value, and using it to help others.
"Small actions add up, and that's what makes a change maker."

– Jasmine Nguyen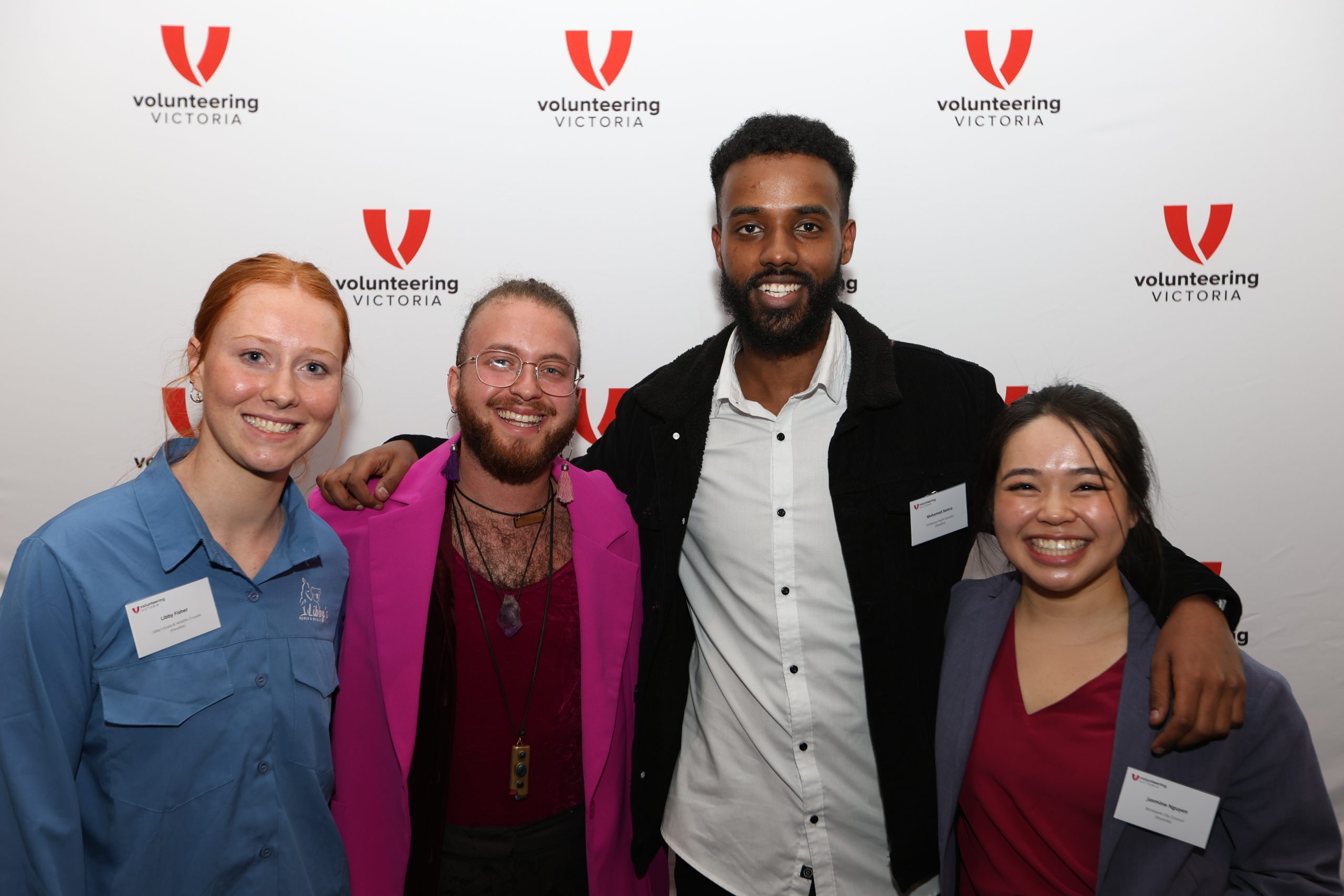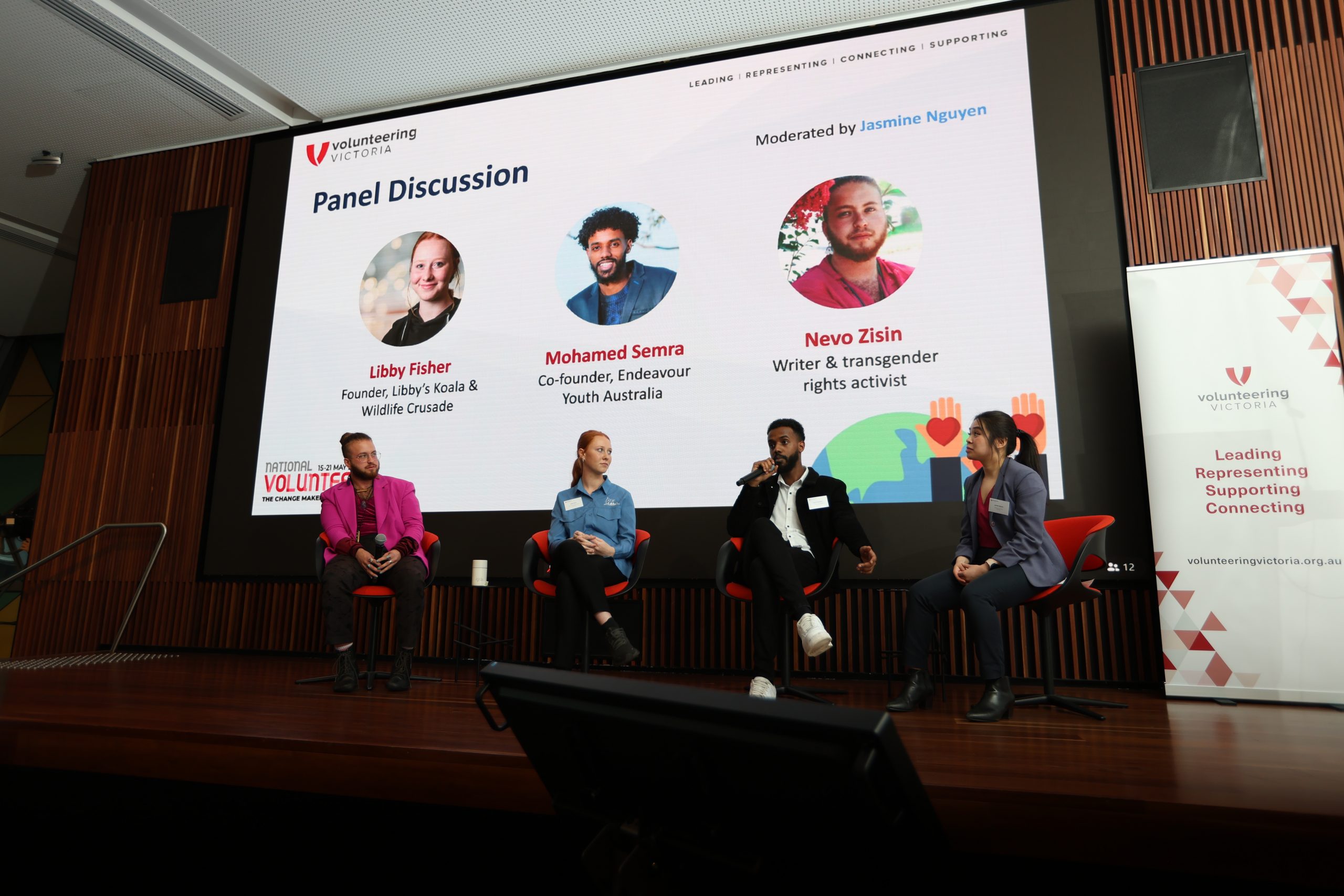 Speakers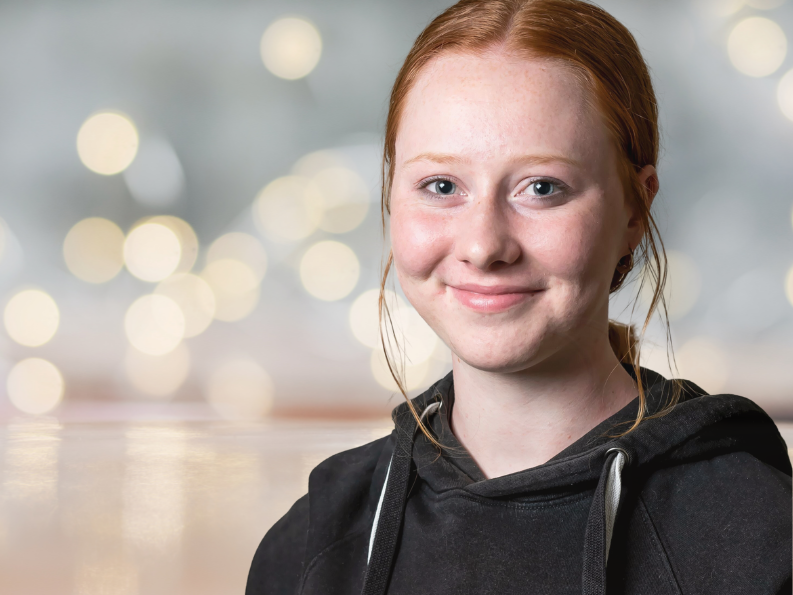 Libby Fisher
Founder, Libby's Koala & Wildlife Crusade
Following a family trip to Australia Zoo in 2015, Libby Fisher fell in love with koalas – but she soon learned they were a vulnerable species in New South Wales and Queensland.
At just 11 years old, Libby founded Libby's Koala & Wildlife Crusade to raise funds and awareness for the plight of koalas by making and selling items at markets. By 2020, the organisation had officially become a registered, not-for-profit charity.
Since then, Libby has taken on many practical projects, involving her local community wherever possible. To date, she has raised more than $65,000, plus tens of thousands worth of supplies which she has donated to volunteer rescuers and carers around the country.
Libby uses her passion for wildlife to engage her community and bring everyone together. In 2022, she was recognised as a Victorian nominee for the Young Australian of the Year Award.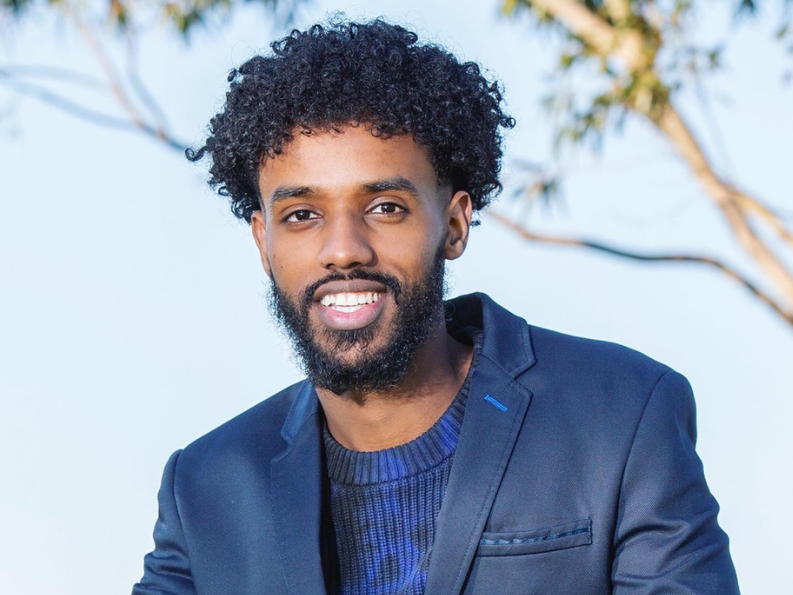 Mohamed Semra
Co-founder, Endeavour Youth Australia
After experiencing racism at just 16 years old, Mohamed Semra became a human rights advocate, passionate about fighting systemic and casual racism.
A Sudanese-born and Melbourne-raised refugee, Mohamed co-founded Endeavour Youth Australia to help culturally and linguistically diverse students feel empowered. In 2022 alone, the organisation delivered more than 100 hours of workshops.
Now 24, Mohamed has worked closely with the Victorian Curriculum and Assessment Authority, as well as the Department of Education and Training, to support students and staff on cultural competency and conversations on racism.
In 2023, he was recognised as a Victorian nominee for the Young Australian of the Year Award.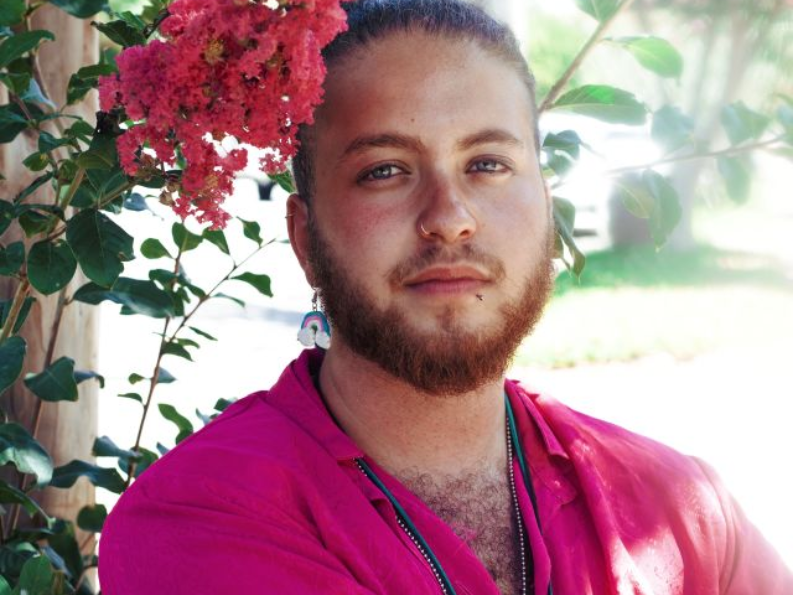 Nevo Zisin
Writer & transgender rights activist
Australian writer and transgender rights activist, Nevo Zisin (they/them) is a passionate storyteller and esteemed educator on issues surrounding gender, sex, culture and sexuality. In 2017, they released their award-winning memoir on gender transition titled 'Finding Nevo', followed by 'The Pronoun Lowdown' in 2021, a useful guidebook on all things related to pronouns.
Using their own lived expertise, Nevo runs school workshops and professional development training in workplaces to create more inclusive and gender equitable environments.
They have also been in-conversation with Queer Eye's brilliant Jonathan Van Ness, Transparent producer Zackary Drucker, and world-famous spoken-word poet & activist Alok Vaid-Menon.
Photo credit: Norelle Bladon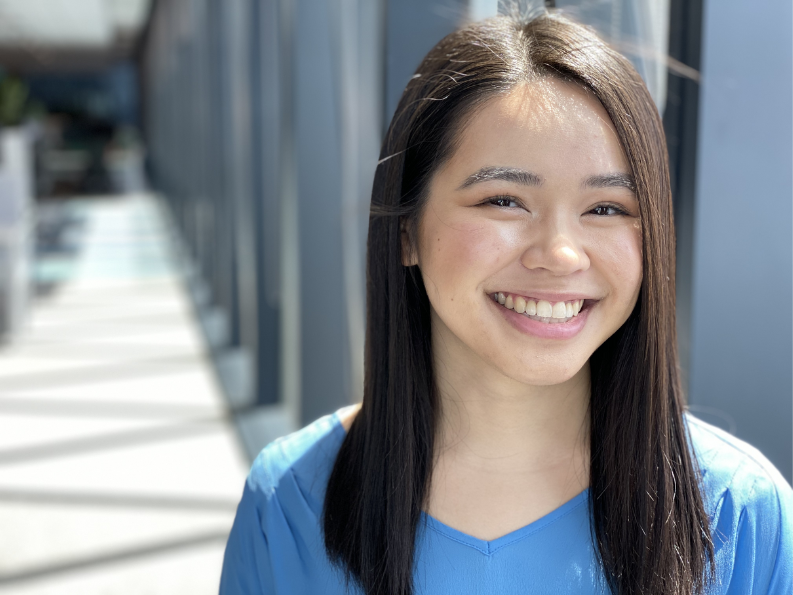 Jasmine Nguyen
Councillor, Brimbank City Council
Jasmine is Brimbank City Council's youngest Councillor and first Vietnamese-Australian Mayor. Having lived, worked and volunteered in Brimbank all her life, she is passionate about giving back and being a voice for youth in the community, as well as delivering better outcomes for CALD communities, employment, and mental health support.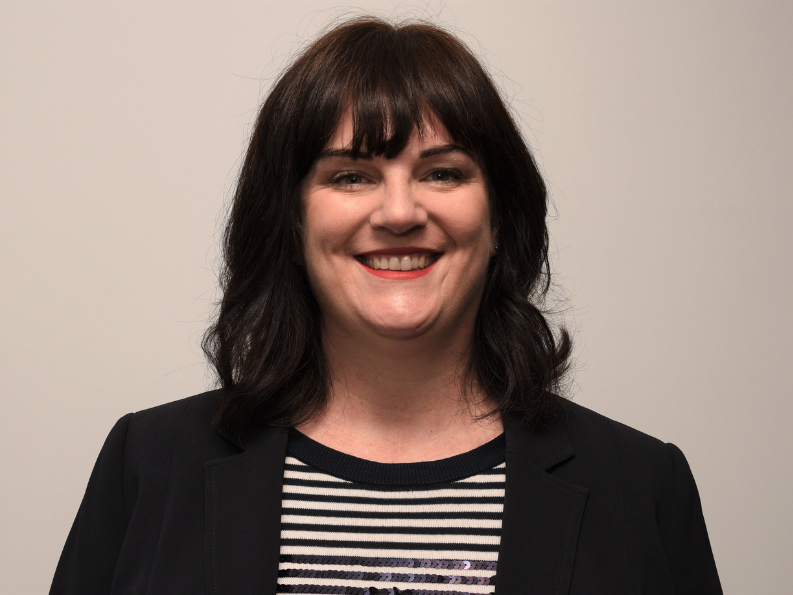 Bronwen Clark
Chair, Volunteering Victoria Board
Bronwen is the current Chair of the Volunteering Victoria Board. An advocacy and government relations expert, Bronwen has consulted to diverse industries including agriculture, education, health, community services and Indigenous groups. Previously, she has represented the Australian Government at the World Trade Organisation and United Nations in Geneva, working on multilateral trade negotiations. She also currently heads the National Growth Areas Alliance, representing 21 Councils in the fast-growing outer suburbs across Australia.