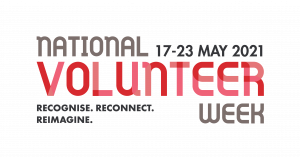 When: 20 May 2021 9:30AM – 12:30PM
Keynote speaker: Susan Pascoe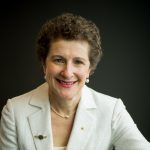 About Susan Pascoe
Susan Pascoe AM is Adjunct Professor at UWA. She Chairs the Australian Council for International Development, the Community Director's Council, and the Advisory Board of Catholic Emergency Relief Australia. Adj Prof Pascoe is a Trustee of St John of God Health, a Board Member Mercy Health, and a member of the AICD's NFP Chair's group. She is Principal of consulting firm Kadisha Enterprises.
Adj Prof. Pascoe was the inaugural Commissioner for the ACNC. Prior to this appointment, she was Victorian State Services Authority Commissioner. She was as one of three Commissioners for the 2009 Royal Commission into Black Saturday Bushfires. Her earlier career was in education. Adj Prof Pascoe is a Fellow of the Australian Institute of Company Directors, the Institute of Public Administration of Australia and the College of Educators.
More information coming soon.
About National Volunteer Week (NVW)
National Volunteer Week (NVW) is the annual celebration to acknowledge the generous contribution of our nation's volunteers. From 17–23 May 2021, thousands of events will be held across the country to say thank you to the 6 million Australians who volunteer their time.