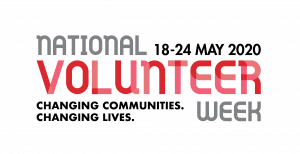 National Volunteer Week (NVW) is the annual celebration to acknowledge the generous contribution of our nation's volunteers.
From 18–24 May 2020, thousands of events will be held across the country to say thank you to the 6 million Australians who volunteer their time.
Thank you to everyone who tuned in this year to our #NVWBroadcast. Broadcast recording and other details of the event can be found below.