Date: Tuesday 28 November 2023
Time: 9:30am – 12:30pm
Location: Online, via Zoom
Cost: FREE (supported by VMA funding)
Register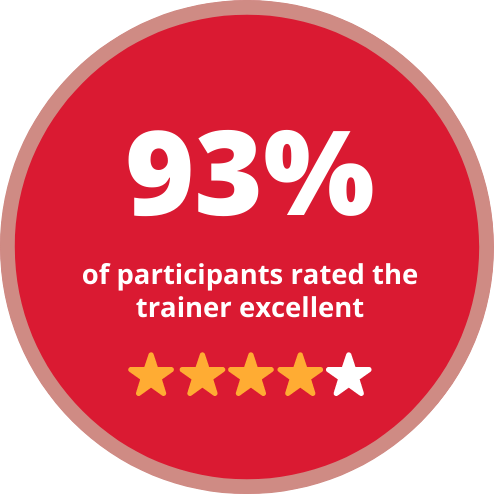 This interactive workshop provides participants with a sound understanding of best practice volunteer management. Participants will be taken through each stage of the volunteer's involvement, based on the 'life cycle' model of volunteer management.
We will also help you to identify your strengths as a manager or leader of volunteers and discuss how to build a positive workplace culture through values-based leadership.
Please note: This training is conducted over two sessions, with Part 2 to be held on Tuesday 5 December (9:30am - 12:30pm). By registering below, you will be automatically enrolled in the second session.
Topics covered
Advertising and recruitment
Induction
Ongoing support and supervision
Recognition
Safety and risk management
The exit stage
Learning outcomes
Understand how to structure their volunteer programs and identify necessary policies and procedures
Understand how to set the scene for effective volunteer involvement
Understand recruitment and retention in line with the National Standards for Volunteer Involvement
Identify strategies and processes to support best practice volunteer management
Meet the trainers

Hazel Maynard
Sector Development Trainer
Following an early-life career change (from patents translator to not-for profit), Hazel has worked for a number of Not for Profit organisations in the past three decades, including the Australian Red Cross, Amnesty International and The Cancer Council Victoria. She has managed large and small volunteer programs.
Hazel is a trainer for Volunteering Victoria and runs public and in-house training sessions for the not-for-profit sector. She is passionate about encouraging people who are socially isolated or marginalised to volunteer, and upholding the rights of volunteers. Hazel has volunteered for much of her life, joining St John Ambulance Brigade as a volunteer first-aider when she was eleven because she liked the uniform – this relationship was short-lived as she fainted at the sight of blood on her first assignment.
Hazel became a board member of Volunteering Victoria in 2006 and was the President of the Board of Management from 2008 to 2010.  She was awarded honorary life membership of the national peak body, Volunteering Australia, in 2006 and has had a number of articles published in professional journals, mainly on topics relating to volunteer management.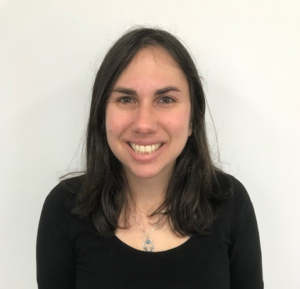 Sara Sterling
State Programs Manager
Sara joined Volunteering Victoria in January 2018 with a focus on Professional Development services. She has ten years' experience in government and not for profit sectors. She has focused on volunteer management, program support and administration and training and development. She has a Masters in Social Policy, and a Certificate IV in Training and Assessment. She is passionate about volunteers, volunteer managers and supporting the sector broadly.
"Best education session with any trainer I have ever attended. Well done, Hazel!"

Ruth Grimmen

Workshop Attendee
"Good program working in groups - well timed + managed"

Bev McLennan

Workshop Attendee
"Great information - there's so much to think about and change in a more positive way. Thank you running this course!!"

Helen Martin

Workshop Attendee
"Really enjoyed all of your stories Hazel! You were very engaging. I was really happy with the session."

Nikki Raines

Workshop Attendee
"Great facilitator! Very engaging and knowledgable. Took a lot out of it, thank you!!"

Alissa Flippo

Workshop Attendee
Next session
Registrations full? Contact [email protected] to be added to the waiting list.