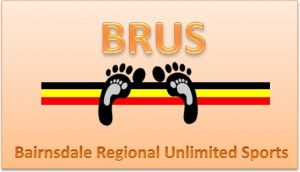 Bairnsdale Regional Unlimited Sports (BRUS) is an initiative led by the First Nations community in Bairnsdale to provide opportunities for young people to engage in sporting activities and events. 
Led by a voluntary board, the community group co-ordinates regional tournaments and events, provides transport for local children to attend sporting events, and organises weekend trips to regional tournaments throughout Gippsland. The group also host many fundraising events so that children interested in sport can access to sports uniforms, shoes, and equipment. 
The initiative was developed in response to an identified need in the community as families face rising cost of living pressures and barriers to travelling across large regional areas. This was resulting in young people not being able to participate in team-based sport.
Board member Rhiannon Hayes elaborates:
"It's so important for our young people to have the opportunity to be involved in sport for its health and mental health benefits. Some of these kids wouldn't be able to get there otherwise so we want to make sure everyone has the opportunity to get involved."  
BRUS is completely volunteer-led, from the board to event organisation, funding applications, providing transport, and supervising weekend trips. Contributing to community is a strength of First Nations culture and enables them to develop self-determined solutions to issues they see in the community.
"We all volunteer because we want to give back to our community and we want to see our young people thrive. It's just what we do."